On high, yes our wild voyagers were, in the lap of Hail Himalayas. A must-experience outing for the adventure seeker, this camping location near Shimla turned out to be a real treat for FATbit folks.   Peep through the pictures to have a look of this adventurous destination.
The sun was high, the perennial water flew by & Yes the Magpie – But, that's, not all we came by. The green trails had lot more.
Stop 1 : Hail Himalayas starting point
Welcome drinks, checking-in clicks and a leisurely walk begin after finishing three hours' drive from Chandigarh.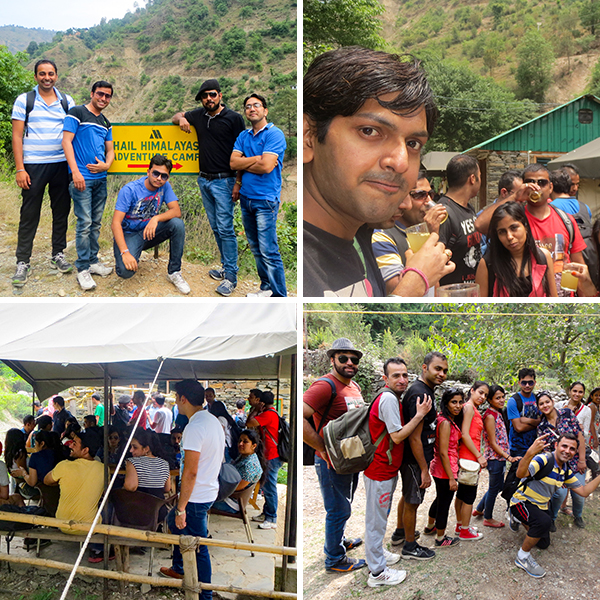 And the adventurers are hungry. So all set to refill energy for the next stop.

Stop 2: Adventure Ropes
Our Daredevils prepare to begin the real escapade.

Stop 3: Instructions time
Fun games and few directions by the mountaineering instructor.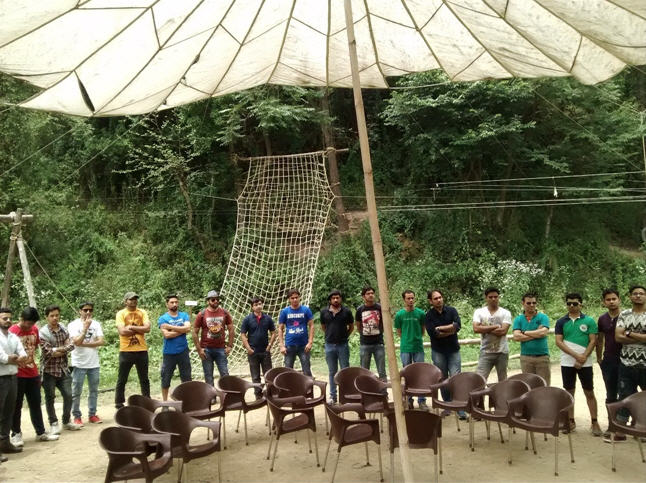 Stop 4: Set to Trek – The posing bug bites for good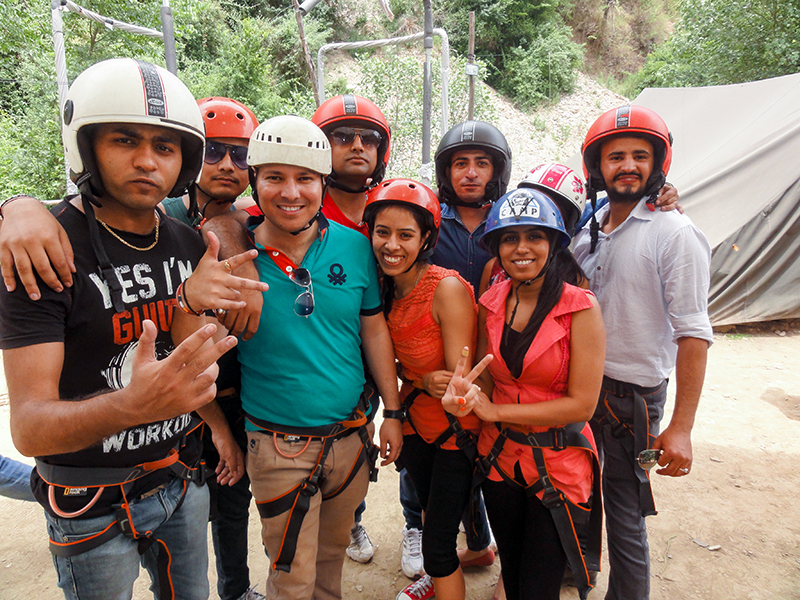 Be it a fiesta or we wait to begin the hike, clicks work everywhere.
Stop 5: Stroll in the valley – A meditating Experience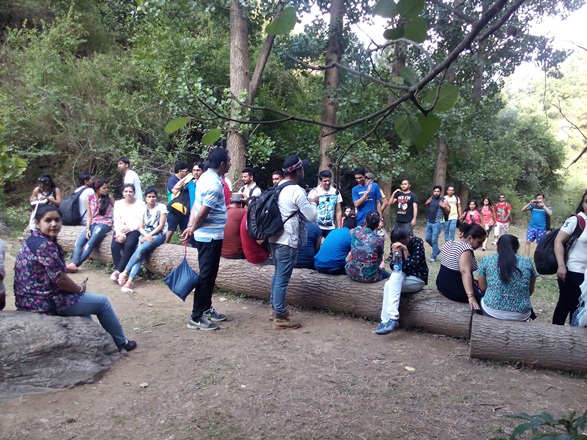 The sounds of flowing water, evolving footsteps, veiled birds fused with the mint all around, turning the solitude into tranquility.
The day long adventure came to end but not the quest, our voyagers say – WHERE NEXT. Stay connected with FATbit to discover new jaunts.
Disclaimer: The Blog has been created with consideration and care. We strive to ensure that all information is as complete, correct, comprehensible, accurate and up-to-date as possible. Despite our continuing efforts, we cannot guarantee that the information made available is complete, correct, accurate or up-to-date. We advise – the readers should not take decisions completely based on the information and views shared by FATbit on its blog, readers should do their own research to further assure themselves before taking any commercial decision. The 3rd party trademarks, logos and screenshots of the websites and mobile applications are property of their respective owners, we are not directly associated with most of them.